Get Crucial New Homeowner Leads

and Grow Your Business Anywhere in the United States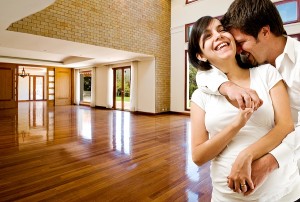 HomeOwner Data Services, Inc. (HDSI) has reliable new homeowner leads for businesses located anywhere in the United States that want to reach out directly to potential customers who have good credit and are ready to do business. We provide new homeowner mailing lists of all sizes, depending on your marketing desires. You can choose to target one ZIP code or several, and receive the information when you want it – whether that's weekly, monthly, annually, or any other interval – via email spreadsheet, paper print out, or peel and stick mailing labels. Unlike many of our competitors, we don't require you to sign a contract that binds you to a predetermined period of service, nor do we require you to purchase a minimum number of addresses.
At HDSI, we focus on providing addresses for new homeowners because they are immediately poised to become your business's next customers. These are people who have verified good credit and a steady income – two prerequisites to getting a mortgage. Plus, research shows that at least 60 percent of new homeowners have moved from more than 50 miles away, which means they need new providers of products and services. Thus, the information provided by HDSI is exclusively focused on customers ready to spend money with businesses like yours.
Our new homeowner leads are perfect for most any product vendor or service provider, and have been especially helpful for:
Dentists
Doctors
Veterinarians
Country clubs
Churches
Maid services
Political parties
Landscaping companies
Restaurants
Banks
Gyms
And many other organizations
Regardless of the type of organization you're marketing, you can trust that HDSI will always deliver good data on time. Our lists of new homeowner leads are guaranteed to have a 94 percent deliverability rate, which is the highest accuracy rate in the industry, so you can trust that your message is getting directly into the hands of these potential customers without fail.
Contact HomeOwner Data Services, Inc., today to learn more about how our new homeowner leads can help you grow your business.