Accurate Mailing Lists

of New Homeowners are Available for Your Business in the Houston, TX, Area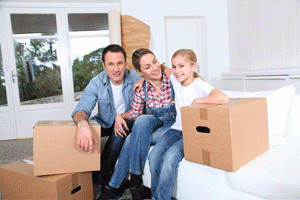 For the most accurate and concise mailing lists of people who recently purchased a home in Houston, Texas, you need HomeOwner Data Services, Inc. (HDSI). With HDSI on your side, you'll be able to send out your marketing materials with confidence. That's because we will remove any information that is not relevant to your campaign from your mailing lists, including the names of professional remodelers, people taking out a second mortgage on their home, or short-term renters.
Indeed, your mailing lists will contain only the names of new homeowners who purchased their house with long-term goals. This is key because genuine new homeowners have immediate needs and no brand loyalty to local businesses. Plus, you know they are financially stable and have good credit, and now that they are all moved in, the time is right for you to introduce yourself.
We can help you connect with new homeowners by offering:
A weekly or monthly subscription – Give us the zip code or county from anywhere in the country that you wish to target, and we'll provide you with accurate information every week or month.
Exclusive data sets – We are the only data service company to offer female homeowner mailing lists, as well as micro-data consisting of as few names as you need for your campaign.
A guaranteed deliverability rate – We promise successful delivery of 94 percent of your marketing materials, which is one of the best deliverability rates available in Houston, TX.
At HDSI, we offer these great benefits because we understand the needs of your small business and want to help you connect with new clients in the Houston, TX, area. To begin receiving your mailing lists, contact us today.