Direct Mail Lists

from HDSI Can Boost Your Business Growth in Raleigh, NC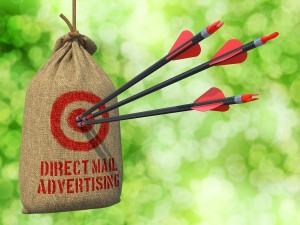 Using direct mail lists to market your business to prime potential clients in and around Raleigh, North Carolina, remains an effective advertising strategy. As more and more businesses have turned to electronic marketing media, direct mail competition has almost disappeared, giving you the ideal opportunity to reach your target market with your brand and message. The data specialists at HomeOwner Data Services, Inc. (HDSI) can provide the information you need – accurate, dependable direct mail lists that enable you to reach these potential new customers with printed branding and messaging materials.
Our mailing lists are comprised exclusively of the addresses of new homeowners – the ideal demographic for you to target. That's because new homeowners spend a significant amount of money in their first six months of residency while they set up their new lives. Plus, statistics show that they have likely moved from 50 miles away or more and will therefore need to learn what products or services are available in their area. And, because we know that they have the credit and income necessary to obtain a mortgage, you can see why establishing a business relationship with them as soon as possible can have long-term, profitable results for your company.
Direct mail lists from HDSI can help the mail campaigns of just about any type of business in Raleigh, NC, including:
Chiropractors
Dog groomers
Churches
Gyms and fitness classes
And more
What's more, we include a 94 percent guaranteed deliverability rate, which far exceeds industry standards.
To learn more about how direct mail lists can help you to more effectively market your business in or near Raleigh, NC, contact HDSI today.