A New Homeowners List

 to Enhance Your Targeted Marketing Efforts Anywhere in the USA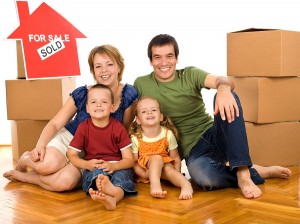 Use a new homeowners list from HomeOwner Data Services, Inc. (HDSI) to help your direct mail campaign find new customers for your company. With our lists, you can rest assured that you will be provided with only the names of new homeowners, as opposed to renters or existing homeowners, so your time and money isn't wasted by sending materials to people who are not likely to become new customers. And, we can provide that information consistently based on your needs and desires, enabling you to always stay ahead of your competition as you continue to build your business.
At HDSI, we use proprietary data cleansing techniques to produce the only mailing list on the market that is composed of new homeowners. That means each mailer you send out using our new homeowners list is destined for the hands of the precise audience you seek – new homeowners who are taking up residence in your service area. Plus, we guarantee a 94 percent deliverability rate, meaning that an address list from HDSI is the most accurate and reliable data set available.
We focus exclusively on new homeowners because, regardless of where they live in the United States, they share certain characteristics that make them ideal customers, including:
Good credit and a steady income, since they would need to be financially stable in order to obtain a mortgage
A spending mindset so that they can maintain the lifestyle they enjoyed before relocating
No existing loyalty to local brands or businesses, since, presumably, they are not familiar with what is available in their new city of residence
And, unlike renters and existing homeowners, new homeowners are in the midst of a new chapter in their lives, and in the process, they are eager to build relationships with businesses like yours. Using a new homeowners list from HDSI, you can reach these prime consumers quickly and efficiently, before your competition even knows they exist.
Contact HomeOwner Data Services, Inc., today to learn more about the ways in which we can provide you with a new homeowners list for your area, and give you an important advantage over your competition. We provide mailing lists by ZIP code in cities throughout the United States.