New Homeowners Mailing List

Provider Serving Businesses of All Sizes from Coast to Coast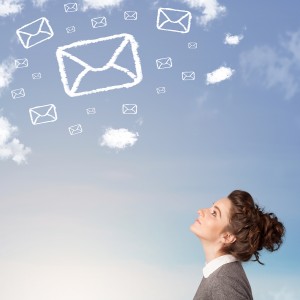 If you are a business owner anywhere in the United States, you need reliable consumer mailing lists to reach out to new customers in your service area, and HomeOwner Data Services, Inc. (HDSI) is the mailing list provider to trust. We are the premier supplier of accurate and timely new homeowner lists for businesses of all sizes, which can use our mailing lists to introduce themselves to families that are settling in to their new surroundings.
New homeowner leads from HDSI contain only new homeowners – people who have verified good credit, steady income, and are looking to establish relationships with businesses like yours. These consumers are already in a spending mood as they set up their new homes and develop new relationships with area businesses, making them ideal clientele for you to reach directly and immediately. In fact, since our founding in 1993, we've seen countless local businesses grow and thrive as a direct result of the direct mail campaigns they have engaged using the new homeowner data lists that we've provided.
Most every other mailing list provider compiles their direct mailing lists using data pertaining to new movers, which generates sales lead lists that are filled with addresses of people who may or may not be open to your message. For instance, individuals who simply restarted utility service, or renters who changed addresses, may already have a relationship with product or service providers in your area, and so may be less interested in hearing from you. Targeting such individuals and families may not be a wise use of your advertising dollars. Every new homeowners list we provide is guaranteed to have only those customers who are likely ready to do business with you, because we use complex proprietary data cleansing techniques to create the only pure owner-occupied new homeowner mailing lists on the market. Plus, our lists have a 94 percent deliverability rate – the highest deliverability rate of any similar data provider in the business.
Marketing lists from other suppliers simply cannot compare. And, unlike many of our competitors, we never require you to sign a contract. With HDSI, you can trust that we will always deliver good data, and that we will always have accurate, up-to-date information on new homeowners when you want it.
Mailing List Provider

Supplying New Homeowner Data Sets to Businesses Across the Country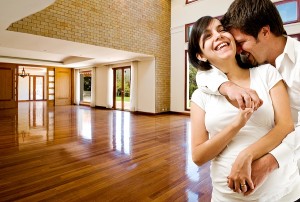 The targeted marketing lists provided by HDSI can be tailored to any number of listings and focus on most any geographic area. For instance, we can provide specific mailing lists by ZIP code, and our new homeowner direct mail lists have no minimum data requirement. We also can filter your data so you only receive addresses for female homebuyers, a helpful feature if you provide products and services that appeal strongly to women. We can even provide a new homeowners mailing list based on specified dates from the previous year, a tremendous option for those who provide annual services, like tax preparers.
Our homeowner mailing lists are available in three formats – as a printed list of addresses, on sheets of peel-and-stick mailing labels, or in a usable spreadsheet format via email. We provide these targeted mailing lists on your schedule – you can choose to have new information delivered regularly, or as you deem necessary. Regardless of the form you choose, we will supply the information you need with incredible speed, so you will have new homeowner leads in your hands long before your competition knows those potential customers exist. That gives you a distinct advantage as you work to grow your business.
Another advantage in getting data from HDSI is that you can introduce yourself without being part of a crowd. With Welcome Wagon and other such services, your product or service offer is bundled together with others in the area and presented to the new homeowner as a package. With consumer mailing lists from HDSI, you can target these potential customers directly, so yours is the only message they see when you invite them to become part of your customer base.
So, to receive the timeliest and most accurate mailing lists for sale in your service area, contact HomeOwner Data Services, Inc., today. We proudly provide new homeowner mailing lists to businesses in cities throughout the United States.