New Homeowner Mailing Lists

 to Market Your Business in Los Angeles, CA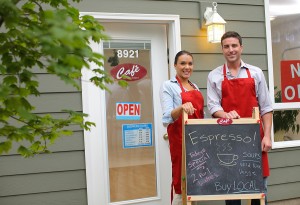 If your business needs mailing lists to find new customers in or near Los Angeles, California, look to HomeOwner Data Services, Inc. (HDSI). Our address lists contain accurate information about new homeowners to ensure that your message ends up in the hands of people who are most likely to become your next customers. Plus, we can provide data of virtually any size, so you won't have to buy more addresses than you need. Whether you want to target a small region, or want to target new homeowners throughout a large community with your direct mailers, HDSI can supply you with the information you need.
The new homeowners who make up our mailing lists are in need of a wide array of products and services in Los Angeles, CA, including:
Alarm companies
Pool cleaning businesses
Pest control companies
Dentists
Churches
Chiropractors
And more
HDSI gets its information from warranty deeds at county courthouses, but before we give this information to you, we will remove any unnecessary data, such as addresses for those who have not purchased a home they intend to occupy. Therefore, when you receive mailing lists from us, you can rest assured that the data will contain only the names of new homeowners. And since this demographic has verified good credit and a need to find local businesses like yours, new homeowners provide the best opportunity for you to generate new business.
To learn about how we can customize mailing lists to give your marketing campaign in Los Angeles, CA, the best chance at converting new customers, contact HDSI today.